Red Anthro Dragon
Always up to hang out and make new friends.

Good Day to you All!

I am the Creator of FurrTrax, I built it from the ground up from scratch using a mix of PHP, MySQL, and Java on Linux. I am a Network Engineer based in Phoenix, Arizona but living in Casa-Grande, One hell of a commute.

The Real Me:
I am a somewhat complicated person to grasp for some as my life has had twists and turns well outside most. I am a mix of Cowboy, HillBilly, Computer Sciences Expert, Occasional Loud Mouth, Patriotic to the core, Farm Raised, Lived on Ranches my whole life. Im also a American Muscle fanatic, Occasional Street Racer, and Speed Demon. I have been involved with horses, both in and out of competition and rodeos, as well as caring for them on the Ranch.

I drive a modified White with Red Stripes 2007 Mustang GT with a 4.6L V8 Custom Engine and High Performance Exhaust, Intake, and Tuning. Its Loud, Obnoxious, and Makes me smile with pride when i roar it down the road turning heads.

I have worked with the following Agencies in the past:
FBI - Phoenix Division
Pinal County Sherrifs Dept
Maricopa County Sherrifs Dept.
Kansas City DEA Division
Kansas City Sherrifs Dept.
Marion Police Dept.
Los Angeles Police Dept.
Los Angeles Special Crimes Task Force
Vincennes Police Dept.
Dept. of Homeland Security
District Attorneys Office of Santa Clara County, California
Oregon State Department of Justice
North Carolina State Bureau of Investigation - Computer Crimes Unit

I have also worked in a Network Engineer Role For 87 Private Sector Organizations as of 11-25-2015.

Xander is recognized by the FBI (US Federal Bureau of Investigation) as a Tier 1 Certified Vulnerability Assessor, which is the Top Tier of 3 Tiers due
to his Certification as a, Mile2 Certified Vulnerability Assessor (CVA),




Xander is recognized by NICCS (National Initiative for Cybersecurity Careers and Studies), a division of the DHS (US Department of Homeland Security) as a Mile2 Certified Cyber-Security Professional also due to his CVA Certification.




Other Certifications include: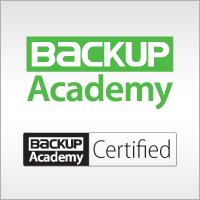 My Past
I am almost fully recovered from a car accident at the Airport in which i was struck by a Drunk Driver in a F-150 doing 50-60 MPH while I was stopped at raised cross-walk, i was in a small soup can Hyundai car, and the impact was great enough to launch my car airborne briefly when it ramped off the raised crosswalk. Either on impact with the truck, or with the ground when my car landed, my L2 vertebrae was damaged, and the Cartilage around the right sciatic nerve was crushed and herniated. It gives me frequent numbness in my right leg and occasional strange but painfull sensations of my leg being either so cold it aches, or it feels like my skin is actually on fire. Doctors say while i am fully functional again, its likely the sensations and random numbness will last forever. The Driver who hit me, was a vietnam veteran, 3 x over the limit drunk, with 2 anti-depressants in his blood, and an open bottle of vodka in his center console. When he got out of his truck he couldnt stand and fell into the curb splitting open his forehead, but then stood up and didnt know there was blood running down his face. He fell down every time he tried to walk, and the cops thought i had beat him up but thankfully witnesses told them the truth.

Sona: Xander The Red Dragon
Red Anthro-Dragon with eyes that vary in color depending on mood or emotional state. Golden Orange normally, Glowing Purple when feeling love, joy, or happiness, and Glowing Red when Angered.
Xander retains a more human like Torso and muscle build having been Human earlier in life before his new life began. Bulging with muscle from a life as a para-military mercenary as a human and standing 7 feet tall he is very intimidating at first sight, but those who know him as a friend know he has a kind side equally as great as his enraged side. Xander has seen a living hell in his time as a human in battle, and retains physical and mental scarrs and memories that trouble him deeply from time to time, but also drive him to ensure they are not repeated ever again.

Xander longs for a life where he can be at peace and put the dark memories of his past to rest, and build new ones and start a family of his own. But will not hesistate to dig up and call fourth the knowledge and power of those memories in the defense of his new life and loved ones.

Xanders current last name refers to the name of an ancient Draconian whos soul Xander became bonded with durring an accident when the encampment he was visiting was attacked, The dragons soul merged into Xanders human body eventually triggering his transformation, and for a time the two co-existed peacefully in the same body before bonding togeather into a single contiousness predominantly driven by Xanders influence.
@@@@@@@@@@@@@@@@@@@@@@@@@@@@@@@@@@@@@@@@@@@@@@@@@@@@@@@@@@@@@@@@@@@@@@@@@@@@@@@@@@@@@@@@@@@@@@@@@@@@@@@@@@@@@@@@@@@@@@@@@@@@@@@@@@@@@@@@@@@@@@@@@@@@@@@@@@@@@@@@@@@@@@@@@@@@@@@@@@@@@@@@@@@@@@@@@@@@@@@@@@@@@@@@@@@@@@@@@@@@@@@@@@@@@@@@@@@@@@@@@@@@@@@@@@
@@@@@@@@@@@@@@@@@@@@@@@@@@@@@@@@@@@@@@@@@@@@@@@@@@@@@@@@@@@@@@@@@@@@@@@@@@@@@@@@@@@@@@@@@@@@@@@@@@@@@@@@@@@@@@@@@@@@@@@@@@@@@@@@@@@@@@@@@@@@@@@@@@@@@@@@@@@@@@@@@@@@@@@@@@@@@@@@@@@@@@@@@@@@@@@@@@@@@@@@@@@@@@@@@@@@@@@@@@@@@@@@@@@@@@@@@@@@@@@@@@@@@@@@@@
@@@@@@@@@@@@@@@@@@@@@@@@@@@@@@@@@@@@@@@@@@@@@@@@@@@@@@@@@@@@@@@@@@@@@@@@@@@@@@@@@@@@@@@@@@@@@@@@@@@@@@@@@@@@@@@@@@@@@@@@@@@@@@@@@@@@@@@@@@@@@@@@@@@@@@@@@@@@@@@@@@@@@@@@@@@@@@@@@@@@@@@@@@@@@@@@@@@@@@@@@@@@@@@@@@@@@@@@@@@@@@@@@@@@@@@@@@@@@@@@@@@@@@@@@@
@@@@@@@@@@@@@@@@@@@@@@@@@@@@@@@@@@@@@@@@@@@@@@@@@@@@@@@@@@@@@@@@@@@@@@@@@@@@@@@@@@@@@80GCf1,,.    ...,,,,,,,,,.,,,,,,,,,,,,,,,,,,,,,,,,,,,,,,,,,,..::

[email protected]

@@@@@@@@@@@@@@@@@@@@@@@@@@@@@@@@@@@@@@@@@@@@@@@@@@@@@@@@@@@@@@@@@@@@@@@@@@@@@@@@@@@@@@@@@@@@@@@@
@@@@@@@@@@@@@@@@@@@@@@@@@@@@@@@@@@@@@@@@@@@@@@@@@@@@@@@@@@@@@@@@@@@@0f;,  ...............................,,,,,,,,,,,,,,,,,,,,,,,,,,,,,,,,,,,,,,,,,::::::::::::::::;::::

[email protected]

@@@@@@@@@@@@@@@@@@@@@@@@@@@@@@@@@@@@@@@@@@@@@@@@@@@@@@@@@@@@@@@@@@@@@@@@@@@@@@
@@@@@@@@@@@@@@@@@@@@@@@@@@@@@@@@@@@@@@@@@@@@@@@@@@@@@@@@@8L. ..........................................,,,,,,,,,,,,,,,,,,,,,,,,,,,,,,,,,,,,,,::::::::::::::::::;;;;;;;;;;;;;iiiii;;

[email protected]

@@@@@@@@@@@@@@@@@@@@@@@@@@@@@@@@@@@@@@@@@@@@@@@@@@@@@@@@@@@@@@@@@@@@
@@@@@@@@@@@@@@@@@@@@@@@@@@@@@@@@@@@@@@@@@@@@@@@@@@8i ...............................................,,,,,,,,,,,,,,,,,,,,,,,,,,,,,,,,,,,,,,,::::::::::::::::::::;;;;;;;;;

[email protected]

@@@@@@@@@@@@@@@@@@@@@@@@@@@@@@@@@@@@@@@@@@@@@@@@@@@@@@@@@@@
@@@@@@@@@@@@@@@@@@@@@@@@@@@@@@@@@@@@@@@@@@@@@0:......................................................,,,,.,,,,,,,,,,,,,,,,,,,,,,,,,,,,,,,::,:::::::::::::::::;;;;;;;;;;

[email protected]

@@@@@@@@@@@@@@@@@@@@@@@@@@@@@@@@@@@@@@@@@@@@@@@@@@@
@@@@@@@@@@@@@@@@@@@@@@@@@@@@@@@@@@@@@@@@@@0........................................................,..,.,,,,,,,,,,,,,,,,,,,,,,,,,,,,,,,,,,,,:::::::::::::::::;;;;;;;;;;;

[email protected]

@@@@@@@@@@@@@@@@@@@@@@@@@@@@@@@@@@@@@@@@@@@@@@
@@@@@@@@@@@@@@@@@@@@@@@@@@@@@@@@@@@@@@@@@f..........................................................,.,,,,,,,,,,,,,,,,,,,,,,,,,,,,,,,,,,,:::::::::::::::::::::;;;;;;;;;;

[email protected]

@@@@@@@@@@@@@@@@@@@@@@@@@@@@@@@@@@@@@@@@@@
@@@@@@@@@@@@@@@@@@@@@@@@@@@@@@@@@@@@@@@@@,......................................................,,,,,,,,,,,,,,,,,,,,,,,,,,,,,,,,,,,,,,,,:::::::::::::::::::::;;;;;;;;;;

[email protected]

@@@@@@@@@@@@@@@@@@@@@@@@@@@@@@@@@@@@@@@@
@@@@@@@@@@@@@@@@@@@@@@@@@@@@@@@@@@@@@@@@0,.....................................................,..,,,,,,,,,,,,,,,,,,,,,,,,,,,,,,,,,,,,,::::::::::::::::::::::;;;;;;;;;;;

[email protected]

@@@@@@@@@@@@@@@@@@@@@@@@@@@@@@@@@@@@@@@
@@@@@@@@@@@@@@@@@@@@@@@@@@@@@@@@@@@@@@@@f,.......................................................,,,,,,,,,,,,,,,,,,,,,,,,,,,,,,,,,,,,,::::::::::::::::::::::;;;;;;;;;;;;

[email protected]

@@@@@@@@@@@@@@@@@@@@@@@@@@@@@@@@@@@@@@@
@@@@@@@@@@@@@@@@@@@@@@@@@@@@@@@@@@@@@@@@;......................................................,,,,,,,,,,,,,,,,,,,,,,,,,,,,,,,,,,,,,,,,,::::::::::::::::::::;;;;;;;;;;;;;

[email protected]

@@@@@@@@@@@@@@@@@@@@@@@@@@@@@@@@@@@@@@@
@@@@@@@@@@@@@@@@@@@@@@@@@@@@@@@@@@@@@@@@:,.....................................................,,,,,,,,,,,,,,,,,,,,,,,,,,,,,,,,,,,,,,,,,,:::::::::::::::::;;;;;;;;;;;;;;;;;;;;;;;;

[email protected]

@@@@@@@@@@@@@@@@@@@@@@@@@@@@@@@@@@@@@@@
@@@@@@@@@@@@@@@@@@@@@@@@@@@@@@@@@@@@@@@@,.......................................................,,,,,,,,,,,,,,,,,,,,,,,,,,,,,,,,,,,,,,::::::::::::::::::::;;;;;;;;;;;;;;;;;;;;;;;;;;;;

[email protected]

@@@@@@@@@@@@@@@@@@@@@@@@@@@@@@@@@@@@@@
@@@@@@@@@@@@@@@@@@@@@@@@@@@@@@@@@@@@@@@8,........................................................,,,,,,,,,,,,,,,,,,,,,,,,,,,,,,,,,,,,,:::::::::::::::::::;;;;;;::::::::::::::::::::;;;;;

[email protected]

@@@@@@@@@@@@@@@@@@@@@@@@@@@@@@@@@@@@@@
@@@@@@@@@@@@@@@@@@@@@@@@@@@@@@@@@@@@@@@G,.........................................................,,,,,,,,,,,,,,,,,,,,,,,,,,,,,,,,,,,:::::::::::::::::::::::::::::,,,,,,,,,,::::::::;;;;;

[email protected]

@@@@@@@@@@@@@@@@@@@@@@@@@@@@@@@@@@@@@@
@@@@@@@@@@@@@@@@@@@@@@@@@@@@@@@@@@@@@@@L,...............................,,,,,...................,,..,,,,,,,,,,,,,,,,,,,,,,,,,,,,,,,::::::::::::::::::::::::::,,,,,,,,,,,,,:::::::;;;;;;

[email protected]

@@@@@@@@@@@@@@@@@@@@@@@@@@@@@@@@@@@@@@
@@@@@@@@@@@@@@@@@@@@@@@@@@@@@@@@@@@@@@@t,....................,,,,,,,::::::::::::::::,,,,,,,,,.,,,,,,,,,,,,,,,,,,,,,,,,,,,,,,,,,,,,::::::::::::::::::::::::,,,,,,,,,,,,,:::::::;;;;;;;;

[email protected]

@@@@@@@@@@@@@@@@@@@@@@@@@@@@@@@@@@@@@@
@@@@@@@@@@@@@@@@@@@@@@@@@@@@@@@@@@@@@@@i.................,,,,,,,.........,,,,,,,,::::::::::,,,,,,,,,,,,,,,,,,,,,,,,,,,,,,,,,,,,,,,:,::::::::::::::::::,,,,,,,,,,,,,::::::;;;ii111

[email protected]

@@@@@@@@@@@@@@@@@@@@@@@@@@@@@@@@@@@@@@
@@@@@@@@@@@@@@@@@@@@@@@@@@@@@@@@@@@@@@@;...............,,,,,iLCCLf1;::;;ii1tf1;,.....,,,::::;:::,,,,,,,,,,,,,,,,,,,,,,,,,,,,,,,,,,,:::::::::::::::::,,,,,,,,,,,::::;

[email protected]

@@@@@@@@@@@@@@@@@@@@@@@@@@@@@@@@@@@@@@
@@@@@@@@@@@@@@@@@@@@@@@@@@@@@@@@@@@@@@@:.............,,.;G00GGGGGGCLLffftLLLCCLLfttfL1,.,.,,,::::::,,,,,,,,,,,,,,,,,,,,,,,,,,,,,,:,::::::::::::::,,,,,,,,,,:::;

[email protected]

@@@@@@@@@@@@@@@@@@@@@@@@@@@@@@@@@@@@@@
@@@@@@@@@@@@@@@@@@@@@@@@@@@@@@@@@@@@@@@,............,iG0000000000000000GGCCCLfLft111tffLCGt,,,,,,::::::,,,,,,,,,,,,,,,,,,,,,,,,,,::::::::::::::,,,,,,,,,::;i111111iii;;::::,,,,,:::::::::;;

[email protected]

@@@@@@@@@@@@@@@@@@@@@@@@@@@@@@@@@@@@@@
@@@@@@@@@@@@@@@@@@@@@@@@@@@@@@@@@@@@@@@,..........,;G00000000GGCLLLCGG0000000GGGGGGGCGGGGGGGGGL:,,,,,::::::,,,,,,,,,,,,,,,,,,,,,,::::::::::::,,,,,,,,::;11111i;;:,,.,

[email protected]

@@@@@@@@@@@@@@@@@@@@@@@@@@@@@@@@@@@@@@
@@@@@@@@@@@@@@@@@@@@@@@@@@@@@@@@@@@@@@8,.........,tG0f:,,,,,,,,,,,,,,,,,,:::iC0000GGGGGGGGGGGGGGGGG:,,,:::::::,,,,,,,,,,,,,,,,,::::::::::::,,,,,,,,:;i11ii;,,.,

[email protected]

@@@@@@@@@@@@@@@@@@@@@@@@@@@@@@@@@@@@@@
@@@@@@@@@@@@@@@@@@@@@@@@@@@@@@@@@@@@@@0,........,GG1,,,,,,,,,,,,,,,,,,,,,,,,,:::;1C0800000000000GGGGGGt,,,,:::::::,,,,,,,,,,,,::::::::::::,,,,,::;i11i;:..,

[email protected]

@@@@@@@@@@@@@@@@@@@@@@@@@@@@@@@@@@@@@@
@@@@@@@@@@@@@@@@@@@@@@@@@@@@@@@@@@@@@@G,.......,GL,.,,,,,,,,,,,,,,,,,,,,,,,,,,:::::;;iC88888000000000GG00L:::::::::::,,,,,,,,,::::::::::,,,,,::;i11i:

[email protected]

@@@@@@@@@@@@@@@@@@@@@@@@@@@@@@@@@@@@@@
@@@@@@@@@@@@@@@@@@@@@@@@@@@@@@@@@@@@@@L........f:...,,,,,,,,,,,,,,,,,,,,,,,:::::::::::;;it000800000G00000G00f:::,::,:::::::::,:::::::::,,,,::;i11;,.:

[email protected]

@@@@@@@@@@@@@@@@@@@@@@@@@@@@@@@@@@@@@@
@@@@@@@@@@@@@@@@@@@@@@@@@@@@@@@@@@@@@@t........,.,...,,,,,,,,,,,,,,,,,,,,,,,::::::::::::;;;iiL08888800000000000i:::,,,,:,,,,:::::::::::::::;;i1;. 1G

[email protected]

@@@@@@@@@@@@@@@@@@@@@@@@@@@@@@@@@@@@@@
@@@@@@@@@@@@@@@@@@@@@@@@@@@@@@@@@@@@@@1.......,..,,,,,,,,,,,,,,,,,,,,,,,,,,,:::::::::::::;;;;;;;t0888888800080000t:,,,,,,,,,,::::::::::::;;ii;. f00888888888888888CCCLft1iiii;;

[email protected]

@@@@@@@@@@@@@@@@@@@@@@@@@@@@@@@@@@@@@@
@@@@@@@@@@@@@@@@@@@@@@@@@@@@@@@@@@@@@@i......,,,,,,..,,,,,,,,,,,,,,,,,,,,,,,,,::::::::::::;;;;;;;i;tG088888888800001:,,,,,,,,:::::::::::;;;:. L0088888888888880LCCLft11iiii;;;;;;;

[email protected]

@@@@@@@@@@@@@@@@@@@@@@@@@@@@@@@@@@@@@@
@@@@@@@@@@@@@@@@@@@@@@@@@@@@@@@@@@@@@@;.....,,,,,,...,,,,,,,,,,,,,,,,,,,,,,,,,,:::::::::::::;;;;;;;;;;10888888880000C:,,,,,,,::::::::::;;:..G808888888888880LCCLLft11iiii;;;;;;;;

[email protected]

@@@@@@@@@@@@@@@@@@@@@@@@@@@@@@@@@@@@@@
@@@@@@@@@@@@@@@@@@@@@@@@@@@@@@@@@@@@@@:.....,,.,,.......,,,,,,,,,,,,,,,,,,,,,,,,::::::::::;;;;;;;;;;;;;;;L00088888000;,,,,,,,::::::::::::,L0808888888888GLCCCLftt1iiii;;;;;;;;;;;

[email protected]

@@@@@@@@@@@@@@@@@@@@@@@@@@@@@@@@@@@@@@
@@@@@@@@@@@@@@@@@@@@@@@@@@@@@@@@@@@@@@;....,,,............,,,,,,,,,,,,,,,,,,,,,,,,:::::::::;:;;;;;;;;;;;;;;;f0080000C:,,,,,,,::::::::::;::08888888880GLLCCLfft11iiii;;;;;;;;;;;;;

[email protected]

@@@@@@@@@@@@@@@@@@@@@@@@@@@@@@@@@@@@@@
@@@@@@@@@@@@@@@@@@@@@@@@@@@@@@@@@@@@@@:...,,,,,,..........,,,,,,,,,,,,,,,,,,:::::::::::::::::;;;;;;;;;;;;;;;;;;ifft;,,,,,,,,,,::::::::;;;,80888800GLCCLLLftt1iiii;;;;;;;;;;;;;;;

[email protected]

@@@@@@@@@@@@@@@@@@@@@@@@@@@@@@@@@@@@@@@
@@@@@@@@@@@@@@@@@@@@@@@@@@@@@@@@@@@@@@;....,,,,,,.......,,,,,,,,,,,,,,,:::::::::::::::::::;;;;;;;;;;;;;;;;;;;;:::,,,,,,,,,,,,,::::::::;;i;if00GLLLCLLLfft11iii;;;;;;;;;;;;;;;;

[email protected]

@@@@@@@@@@@@@@@@@@@@@@@@@@@@@@@@@@@@@@@
@@@@@@@@@@@@@@@@@@@@@@@@@@@@@@@@@@@@@@;......,,,,,,.,,.,,,,,,,,,,,,,,::::::::;;;;;;;;;;;;;;;;;;;;;;;;;;;i;;;;::::,,,...,,,,,,,,:::::::;i1tfLLLLLCLLffftt11iii;;;;;;;;;;;;;;

[email protected]

@@@@@@@@@@@@@@@@@@@@@@@@@@@@@@@@@@@@@@@
@@@@@@@@@@@@@@@@@@@@@@@@@@@@@@@@@@@@@@i.......,,,,,,,,,,,,,,,,,,,::::::;;;;;;;iiiiiiiiiiiiiiiiiiiiiiiii;;;;;::::,,,,....,,,,,,,,,,,:::;1tffLLLLLLffttt11iiii;;;;;;;;

[email protected]

@@@@@@@@@@@@@@@@@@@@@@@@@@@@@@@@@@@@@@@
@@@@@@@@@@@@@@@@@@@@@@@@@@@@@@@@@@@@@@i........,,,,,,,,,,,,,,::::;;;;ii;;;;;;;:::::::::::::::;;;;;iiii;;;;;;::,,,,.......,,,,,,,,,,:::itffLLLLLLLft

[email protected]

@@@@@@@@@@@@@@@@@@@@@@@@@@@@@@@@@@@@@@@
@@@@@@@@@@@@@@@@@@@@@@@@@@@@@@@@@@@@@@1..........,:,,,,,:::::;;;;;;:::,,,,...,,,,,,::::::::::,,::::::::::::::,,,,.........,,,,,,,,,,:;1tfffLLLLLfft

[email protected]

@@@@@@@@@@@@@@@@@@@@@@@@@@@@@@@@@@@@@@@
@@@@@@@@@@@@@@@@@@@@@@@@@@@@@@@@@@@@@@t........,,,,::::::;;;;;;::,,,,,,,::;;i1tfLLCGGGGGGGCLLft1i;;;;:::::::,,,,...........,,,,,,,,,:;ttffffLLLLLftttttttt11iii;;;;;;;;;

[email protected]

@@@@@@@@@@@@@@@@@@@@@@@@@@@@@@@@@@@@@@@
@@@@@@@@@@@@@@@@@@@@@@@@@@@@@@@@@@@@@@t,...,,,,::;;::,:;iii;;:,::;

[email protected]

@@@@@@@@@@@@@@@@@@@@@@@@@@@@@@@@@@@G;,,,..............,,,,,,,:;tttfffLLLLLLft1ii;;;;;;;;;;

[email protected]

@@@@@@@@@@@@@@@@@@@@@@@@@@@@@@@@@@@@@@@
@@@@@@@@@@@@@@@@@@@@@@@@@@@@@@@@@@@@@@:,.,,,::,....,,,,,,,,,,::::;

[email protected]

@@@@@@@@@@@@@@@@@@@@@@@@@@@@@@@@@@@@@@@0:,,.........  ....,,,,,,:

[email protected]

@@@@@@@@@@@@@@@@@@

[email protected]

@@@@@@@@@@@@@@@@@@@@@@@@@@@@@@@@@@@@@@@@
@@@@@@@@@@@@@@@@@@@@@@@@@@@@@@@@@@@@@@,,.,,....,,,,,,,,,,,,,,::;;:,,:;

[email protected]

@@@@@@@@@@@@@@@@@@@@@@@@@@@@@@@8t,..,,..........  ......,,,,:

[email protected]

@@@@@@@@@@@@@@@@@@@@@@@@@@@@@@@@@@

[email protected]

@@@@@@@@@@@@@@@@@@@@@@@@@@@@@@@@@@@@@@@@
@@@@@@@@@@@@@@@@@@@@@@@@@@@@@@@@@@@@@@1,...,.,,,,................,:;;;:,,,,..,:

[email protected]

@@@@@@@@CLt;;,,,,,,,:,,...........    ......,,,,:

[email protected]

@@@@@@@@@@@@@@@@@@@@@@@@@@@@@@@@@@

[email protected]

@@@@@@@@@@@@@@@@@@@@@@@@@@@@@@@@@@@@@@@@
@@@@@@@@@@@@@@@@@@@@@@@@@@@@@@@@@@@@@@C,...,,.....................,...,,:;;i;;;::::::,,::::::::;;;;;;:,,,......           ......,,,,:

[email protected]

@@@@@@@@@@@@@@@@@@@@@

[email protected]

@@@@@@@@@@@@@@@@@@@@@@@@@@@@@@@@@@@@@@@@
@@@@@@@@@@@@@@@@@@@@@@@@@@@@@@@@@@@@@@0,......................................,,,,,:::::::::::,,,,,,,........  .          .......,,,:itttttttffffffftttttt11ii;;;;;;:::::;::::::;;;;

[email protected]

@@@@@@@@@@@@@@@@@@@@@@@@@@@@@@@@@@@@@@@@@
@@@@@@@@@@@@@@@@@@@@@@@@@@@@@@@@@@@@@@0,..............,,................................,,,,...,...............           .......,,,:ittttttttfff

[email protected]

@@@@@@@@@@@@@@@@@@@@@@@@@@@@@@@@@@@@@@@@@
@@@@@@@@@@@@@@@@@@@@@@@@@@@@@@@@@@@@@@8,.........,,,,,,,,......................,.,,,,,.,.,...............   . .           .......,,,:i1tttttttttt

[email protected]

@@@@@@@@@@@@@@@@@@@@@@@@@@@@@@@@@@@@@@@@@
@@@@@@@@@@@@@@@@@@@@@@@@@@@@@@@@@@@@@@@,.......,,,,,,,,,,,,,,,,...............,,,,,,,,.......,,...............         .  .......,,,:ittttttttttttttt11111iiiii;;;;;;;;;;;;;;;:;;;;;;;;;;;;;

[email protected]

@@@@@@@@@@@@@@@@@@@@@@@@@@@@@@@@@@@@@@@@@@
@@@@@@@@@@@@@@@@@@@@@@@@@@@@@@@@@@@@@@@,....,.,,,,,,,,,,,,,,,,,,,,,,,........,.,..,,,,......................              .......,,,:i1ttttttttttttt1111iiiii;;;;;;;;;:::::::::::::::::;;;;;;;

[email protected]

@@@@@@@@@@@@@@@@@@@@@@@@@@@@@@@@@@@@@@@@@@
@@@@@@@@@@@@@@@@@@@@@@@@@@@@@@@@@@@@@@@;....,,,,,,,,,,,,,,,,,,,,,,,,,,,,,,,.......,,,,......................              .......,,,:itttttttttttttt1111iiii;;;;;::::::::::::::::::::::;;;;;;;

[email protected]

@@@@@@@@@@@@@@@@@@@@@@@@@@@@@@@@@@@@@@@@@@
@@@@@@@@@@@@@@@@@@@@@@@@@@@@@@@@@@@@@@@t,,,,,,,,,,,:::::::::,,,,,,,,,,,,,,,,,,..,,,,,.......................               ......,,,:;1ttttttttttttt1111iiii;;;;:::::::::::::::::::::;;;;;;;

[email protected]

@@@@@@@@@@@@@@@@@@@@@@@@@@@@@@@@@@@@@@@@@@@
@@@@@@@@@@@@@@@@@@@@@@@@@@@@@@@@@@@@@@@0,..,,,,,,,,::::::::::::,:,,,,,,,,,,,,,,,,,,,,,......................               .......,,:;1ttttttttttttt1111iii;;;;;;::::::::::::::::::;;;;;;;

[email protected]

@@@@@@@@@@@@@@@@@@@@@@@@@@@@@@@@@@@@@@@@@@@
@@@@@@@@@@@@@@@@@@@@@@@@@@@@@@@@@@@@@@@@,.,,,,,,,,::::::::::::::::,,,,,,,,,,,,,,,,,,,,,,,.,..................             ........,,:;1tttt1tttttttt11111iii;;;;;;:::::::::::::::;;;;;;;

[email protected]

@@@@@@@@@@@@@@@@@@@@@@@@@@@@@@@@@@@@@@@@@@@
@@@@@@@@@@@@@@@@@@@@@@@@@@@@@@@@@@@@@@@@i,,,,,,,,,:::::::::::::::::,,,,,,,,,,,,,,,,,,,,,,,,..................             ........,,:;1tttttttttttttt11111ii;;;;;;;;;;::::::::;;;;;;;;;

[email protected]

@@@@@@@@@@@@@@@@@@@@@@@@@@@@@@@@@@@@@@@@@@@@
@@@@@@@@@@@@@@@@@@@@@@@@@@@@@@@@@@@@@@@@G,,,,,,,,:::::::::::::::::::,,,,,,,,,,,,,,,,,,,,,,,.,...............              .......,,,:;1t11t1ttttttttt11111iii;;;;;;;;;;;;;;;;;;;;;;;;

[email protected]

@@@@@@@@@@@@@@@@@@@@@@@@@@@@@@@@@@@@@@@@@@@@
@@@@@@@@@@@@@@@@@@@@@@@@@@@@@@@@@@@@@@@@@:,,,,,,,,,::::::::::::::::,,,,,,,,,,,,,,,,,,,,,,,,,,,,,............               ......,,,:;1ttttt1ttttttttt11111iiiiii;;;;;;;;;;;;;;;;;;;

[email protected]

@@@@@@@@@@@@@@@@@@@@@@@@@@@@@@@@@@@@@@@@@@@@
@@@@@@@@@@@@@@@@@@@@@@@@@@@@@@@@@@@@@@@@@C,,,,::,,:::::::::::::::::,,,,,,,,,,,,,,,,,,,,,,,,,,,,,,,,,,,,,....               ......,,,:;1tttttttttttttttt11111iiiiii;;;;;;;;;;;;;;;;;;

[email protected]

@@@@@@@@@@@@@@@@@@@@@@@@@@@@@@@@@@@@@@@@@@@@@
@@@@@@@@@@@@@@@@@@@@@@@@@@@@@@@@@@@@@@@@@@:,,,:::::::::::::::::::::,,,,,,,,,,,,,,,,,,,,,,,,,,,,,,,,,,,,..            ..    ......,,,:;1tttttttttttttttttt111111iiiii;;;;;;;;;;;;;;

[email protected]

@@@@@@@@@@@@@@@@@@@@@@@@@@@@@@@@@@@@@@@@@@@@@
@@@@@@@@@@@@@@@@@@@@@@@@@@@@@@@@@@@@@@@@@@0,,,,:;::::::::::::::::::,,,,,,,,,,,,,,,,,,,,,,,,,:,::::::,...          .. . .   ......,,,,;1ttttttttt11tttfffttttt111iiiiiiii;;

[email protected]

@@@@@@@@@@@@@@@@@@@@@@@@@@@@@@@@@@@@@@@@@@@@@@
@@@@@@@@@@@@@@@@@@@@@@@@@@@@@@@@@@@@@@@@@@@f,,,,:;;::::::::::::::::::,,,:,,,:,,:::::::::::::::;;;;:,...          ..... .   ......,,,:;1ttttt

[email protected]

@@@@@@@@@@@@@@@@@@@@@@@@@@@@@@@@@@@@@@@@@@@@@@
@@@@@@@@@@@@@@@@@@@@@@@@@@@@@@@@@@@@@@@@@@@@i,,,,:;;:;:::::::::::::::::::::::::::;;;;;;;;iiiiiiiii,...            ......    .....,,,:;itt1t

[email protected]

@@@@@@@@@@@@@@@@@@@@@@@@@@@@@@@@@@@@@@@@@@@@@@@
@@@@@@@@@@@@@@@@@@@@@@@@@@@@@@@@@@@@@@@@@@@@@::,,,:;;::;;;;;;;;;;;;;;;;;;;;;;;iiiiiiii1111tt1;:,.....            .......    ....,,,,:;itttt

[email protected]

@@@@@@@@@@@@@@@@@@@@@@@@@@@@@@@@@@@@@@@@@@@@@@@
@@@@@@@@@@@@@@@@@@@@@@@@@@@@@@@@@@@@@@@@@@@@@0::,,,::;:::;iiiiiiiiiii11111111111t1tttt1i::,...........           .......    ...,,,,,::ittt

[email protected]

@@@@@@@@@@@@@@@@@@@@@@@@@@@@@@@@@@@@@@@@@@@@@@@@
@@@@@@@@@@@@@@@@@@@@@@@@@@@@@@@@@@@@@@@@@@@@@@L::,,,::::,::;;;i11ttfffftttttttt1i;::,,,,,,..................    .......    ....,,,,,:;i1t

[email protected]

@@@@@@@@@@@@@@@@@@@@@@@@@@@@@@@@@@@@@@@@@@@@@@@@@
@@@@@@@@@@@@@@@@@@@@@@@@@@@@@@@@@@@@@@@@@@@@@@@t::,,,:::::,::188880GL;;;::::::,,,,,,,,,,,..................... ........    ...,,,,,,:;i1t

[email protected]

@@@@@@@@@@@@@@@@@@@@@@@@@@@@@@@@@@@@@@@@@@@@@@@@@
@@@@@@@@@@@@@@@@@@@@@@@@@@@@@@@@@@@@@@@@@@@@@@@@i::,,,::::,,:::0000Gffi,,,,,,,,,,,,,,,,,..........,,,,,,,,,..................,,,,,,::;11

[email protected]

@@@@@@@@@@@@@@@@@@@@@@@@@@@@@@@@@@@@@@@@@@@@@@@@@@
@@@@@@@@@@@@@@@@@@@@@@@@@@@@@@@@@@@@@@@@@@@@@@@@@;::,,,:::,,,::,C800GGff:,,,,,,,,,,,,..............,,:;iiii;:,,............,,,,,,:::;

[email protected]

[email protected]

@@@@@@@@@@@@@@@@@@@@@@@@@@@@@@@@@@@@@@@@@@@@@@@@@@@
@@@@@@@@@@@@@@@@@@@@@@@@@@@@@@@@@@@@@@@@@@@@@@@@@8:::,,,,::,,,,:,t88000GLt,,,,,,,,,.................,:;1ttttttt;,,,......,,,,,::::;;1t

[email protected]

@@@@@@@@@@@@@@@@@@@@@@@@@@@@@@@@@@@@@@@@@@@@@@@@@@@@
@@@@@@@@@@@@@@@@@@@@@@@@@@@@@@@@@@@@@@@@@@@@@@@@@@0:::,,,,::,,,,,,;0LLLCLtL,.,,,,,....................,,:;;;::::,::,,,,,,,,:::;;;i1tff

[email protected]

@@@@@@@@@@@@@@@@@@@@@@@@@@@@@@@@@@@@@@@@@@@@@@@@@@@@
@@@@@@@@@@@@@@@@@@@@@@@@@@@@@@@@@@@@@@@@@@@@@@@@@@@C,::,,,,::,,,,,,,088800Lf1,,,,,........................,......1Lti11i;;;;i11ttfLLC

[email protected]

@@@@@@@@@@@@@@@@@@@@@@@@@@@@@@@@@@@@@@@@@@@@@@@@@@@@@
@@@@@@@@@@@@@@@@@@@@@@@@@@@@@@@@@@@@@@@@@@@@@@@@@@@@t,,:,,,,:,,,,,,,,t888000ftC:...............................CfL1;G0;1fLLftffLLfLC

[email protected]

@@@@@@@@@@@@@@@@@@@@@@@@@@@@@@@@@@@@@@@@@@@@@@@@@@@@@@
@@@@@@@@@@@@@@@@@@@@@@@@@@@@@@@@@@@@@@@@@@@@@@@@@@@@@1,,:,,,,:,,,,,,,,i0000000f;f,............................Cfi1CG000008GCCGG0088

[email protected]

@@@@@@@@@@@@@@@@@@@@@@@@@@@@@@@@@@@@@@@@@@@@@@@@@@@@@@@
@@@@@@@@@@@@@@@@@@@@@@@@@@@@@@@@@@@@@@@@@@@@@@@@@@@@@@i,::,,,,,,,,,,.,.,0800GG000i;i,...................,.. ;GGCGG0GCG000088888888

[email protected]

@@@@@@@@@@@@@@@@@@@@@@@@@@@@@@@@@@@@@@@@@@@@@@@@@@@@@@@@
@@@@@@@@@@@@@@@@@@@@@@@@@@@@@@@@@@@@@@@@@@@@@@@@@@@@@@@;,::,,,,,,,,,,,...i0000G0000GLi;;;:.................CLCGG00G00000000888888

[email protected]

@@@@@@@@@@@@@@@@@@@@@@@@@@@@@@@@@@@@@@@@@@@@@@@@@@@@@@@@@
@@@@@@@@@@@@@@@@@@@@@@@@@@@@@@@@@@@@@@@@@@@@@@@@@@@@@@@@;,,:,,,,,,,,,,,....;000GGG0000GGCL1:::::,::;i1tttttCG000G00080000088GC188

[email protected]

@@@@@@@@@@@@@@@@@@@@@@@@@@@@@@@@@@@@@@@@@@@@@@@@@@@@@@@@@
@@@@@@@@@@@@@@@@@@@@@@@@@@@@@@@@@@@@@@@@@@@@@@@@@@@@@@@@@i,,::,,,,,,,,,,......f8080GG000000GGGCLftti;ittfLCG0GG0000G000088CLf1i;

[email protected]

@@@@@@@@@@@@@@@@@@@@@@@@@@@@@@@@@@@@@@@@@@@@@@@@@@@@@@@@@@
@@@@@@@@@@@@@@@@@@@@@@@@@@@@@@@@@@@@@@@@@@@@@@@@@@@@@@@@@@1,,::,,,,,,,,,:,......,;G80000000000000000GCCGGGGGG0000G000888CL1i;;;;::

[email protected]

@@@@@@@@@@@@@@@@@@@@@@@@@@@@@@@@@@@@@@@@@@@@@@@@@@@@@@@@@@@
@@@@@@@@@@@@@@@@@@@@@@@@@@@@@@@@@@@@@@@@@@@@@@@@@@@@@@@@@@@1,,::,,,,,,,,,,,,.......,,,ifG088000000000000GG0000GG0088880fi;:::::;;::,

[email protected]

@@@@@@@@@@@@@@@@@@@@@@@@@@@@@@@@@@@@@@@@@@@@@@@@@@@@@@@@@@@@
@@@@@@@@@@@@@@@@@@@@@@@@@@@@@@@@@@@@@@@@@@@@@@@@@@@@@@@@@@@@f:,::,,,,,,,,,,,:,.........,,:;tL00GCG0080000000000080800Li:,,,:::::::::,

[email protected]

@@@@@@@@@@@@@@@@@@@@@@@@@@@@@@@@@@@@@@@@@@@@@@@@@@@@@@@@@@@@
@@@@@@@@@@@@@@@@@@@@@@@@@@@@@@@@@@@@@@@@@@@@@@@@@@@@@@@@@@@@@C:,,:,,,,,,,,,,,,:,,............,,:;iitLG880GCCG0000GGf1:,,::::::::::;;::

[email protected]

@@@@@@@@@@@@@@@@@@@@@@@@@@@@@@@@@@@@@@@@@@@@@@@@@@@@@@@@@@@@@
@@@@@@@@@@@@@@@@@@@@@@@@@@@@@@@@@@@@@@@@@@@@@@@@@@@@@@@@@@@@@@0:,,:,,,,,,,,,,,,,::,,.................,,,,::;itfCG0888888800G

[email protected]

@@@@@@@@@@@@@@@@@@@@@@@@@@@@@@@@@@@@@@@@@@@@@@@@@@@@@@@@@@@@@@
@@@@@@@@@@@@@@@@@@@@@@@@@@@@@@@@@@@@@@@@@@@@@@@@@@@@@@@@@@@@@@@8::::,,,,,,,,,,,,,,:;::,,,,....,.............,,,,,:::;;;;;ii

[email protected]

@@@@@@@@@@@@@@@@@@@@@@@@@@@@@@@@@@@@@@@@@@@@@@@@@@@@@@@@@@@@@@@
@@@@@@@@@@@@@@@@@@@@@@@@@@@@@@@@@@@@@@@@@@@@@@@@@@@@@@@@@@@@@@@@@;,::,,,,,,,,,,,,,,,,:;::,,,,,,,,,,,,,,,,,,,,,,.,.,,,,,,,,,,,,,,,,,,,:::::::;;;;;

[email protected]

@@@@@@@@@@@@@@@@@@@@@@@@@@@@@@@@@@@@@@@@@@@@@@@@@@@@@@@@@@@@@@@@
@@@@@@@@@@@@@@@@@@@@@@@@@@@@@@@@@@@@@@@@@@@@@@@@@@@@@@@@@@@@@@@@@@t:::,,,,,,,,,,,,,,,,,::;;;:::,,,,,,,,,,,,,,,,,,,,,,,,,,,,,,,,,,,::::::::::;;;;

[email protected]

@@@@@@@@@@@@@@@@@@@@@@@@@@@@@@@@@@@@@@@@@@@@@@@@@@@@@@@@@@@@@@@@@
@@@@@@@@@@@@@@@@@@@@@@@@@@@@@@@@@@@@@@@@@@@@@@@@@@@@@@@@@@@@@@@@@@@G::::,,,,,,,,,,,,,,,,,,::;;i;;;;;::::::,,,,,,::::::::::::::::::::;;;;;;

[email protected]

@@@@@@@@@@@@@@@@@@@@@@@@@@@@@@@@@@@@@@@@@@@@@@@@@@@@@@@@@@@@@@@@@@
@@@@@@@@@@@@@@@@@@@@@@@@@@@@@@@@@@@@@@@@@@@@@@@@@@@@@@@@@@@@@@@@@@@@@;:,:,,,,,,,,,,,,,,,,,,,,,::;;iiiiiii;;;;;;::::::::::;;;;;;;;;;;;

[email protected]

@@@@@@@@@@@@@@@@@@@@@@@@@@@@@@@@@@@@@@@@@@@@@@@@@@@@@@@@@@@@@@@@@@@@
@@@@@@@@@@@@@@@@@@@@@@@@@@@@@@@@@@@@@@@@@@@@@@@@@@@@@@@@@@@@@@@@@@@@@@t::::,,,,,,,,,,,,,,,,,,,,,,,:::;;iii111111iiiii

[email protected]

@@@@@@@@@@@@@@@@@@@@@@@@@@@@@@@@@@@@@@@@@@@@@@@@@@@@@@@@@@@@@@@@@@@@@
@@@@@@@@@@@@@@@@@@@@@@@@@@@@@@@@@@@@@@@@@@@@@@@@@@@@@@@@@@@@@@@@@@@@@@@0::::,,,,,,,,,,,,,,,,,,,,,,,,,,::::;;;iii;itf

[email protected]

@@@@@@@@@@@@@@@@@@@@@@@@@@@@@@@@@@@@@@@@@@@@@@@@@@@@@@@@@@@@@@@@@@@@@@
@@@@@@@@@@@@@@@@@@@@@@@@@@@@@@@@@@@@@@@@@@@@@@@@@@@@@@@@@@@@@@@@@@@@@@@@@i:::,,,,,,,,,,,,,,,,,,,,,,,,,,,:::::;;;;;

[email protected]

@@@@@@@@@@@@@@@@@@@@@@@@@@@@@@@@@@@@@@@@@@@@@@@@@@@@@@@@@@@@@@@@@@@@@@@@
@@@@@@@@@@@@@@@@@@@@@@@@@@@@@@@@@@@@@@@@@@@@@@@@@@@@@@@@@@@@@@@@@@@@@@@@@@C::::,,,,,,,,,,,,,,,,,,,,,,,,,,,::::::::::

[email protected]

@@@@@@@@@@@@@@@@@@@@@@@@@@@@@@@@@@@@@@@@@@@@@@@@@@@@@@@@@@@@@@@@@@@@@@@@@
@@@@@@@@@@@@@@@@@@@@@@@@@@@@@@@@@@@@@@@@@@@@@@@@@@@@@@@@@@@@@@@@@@@@@@@@@@@@;:::,,,,,,,,,,,,,,,,,,,,,,,,,,,,,:::::::,:

[email protected]

@@@@@@@@@@@@@@@@@@@@@@@@@@@@@@@@@@@@@@@@@@@@@@@@@@@@@@@@@@@@@@@@@@@@@@@@@@
@@@@@@@@@@@@@@@@@@@@@@@@@@@@@@@@@@@@@@@@@@@@@@@@@@@@@@@@@@@@@@@@@@@@@@@@@@@@@L::::,,,,,,,,,,,,,,,,,,,,,,,,,,,,,,,,:,,

[email protected]

@@@@@@@@@@@@@@@@@@@@@@@@@@@@@@@@@@@@@@@@@@@@@@@@@@@@@@@@@@@@@@@@@@@@@@@@@@@@
@@@@@@@@@@@@@@@@@@@@@@@@@@@@@@@@@@@@@@@@@@@@@@@@@@@@@@@@@@@@@@@@@@@@@@@@@@@@@@8;:::,,,,,,,,,,,,,,,,,,,,,,,,,,,,,,,,,.;

[email protected]

@@@@@@@@@@@@@@@@@@@@@@@@@@@@@@@@@@@@@@@@@@@@@@@@@@@@@@@@@@@@@@@@@@@@@@@@@@@@@@
@@@@@@@@@@@@@@@@@@@@@@@@@@@@@@@@@@@@@@@@@@@@@@@@@@@@@@@@@@@@@@@@@@@@@@@@@@@@@@@@f::::,,,,,,,,,,,,,,,,,,,,,,,,,,,,,,. 

[email protected]

@@@@@@@@@@@@@@@@@@@@@@@@@@@@@@@@@@@@@@@@@@@@@@@@@@@@@@@@@@@@@@@@@@@@@@@@@@@@@@@@
@@@@@@@@@@@@@@@@@@@@@@@@@@@@@@@@@@@@@@@@@@@@@@@@@@@@@@@@@@@@@@@@@@@@@@@@@@@@@@@@@8;:::,,,,,.,,,,,,,,,,,,,,,,,,,,,,

[email protected]

@@@@@@@@@@@@@@@@@@@@@@@@@@@@@@@@@@@@@@@@@@@@@@@@@@@@@@@@@@@@@@@@@@@@@@@@@@@@@@@@@
@@@@@@@@@@@@@@@@@@@@@@@@@@@@@@@@@@@@@@@@@@@@@@@@@@@@@@@@@@@@@@@@@@@@@@@@@@@@@@@@@@@L:::,,,,,,..,,,,,,,,,,,,,,,,,,,

[email protected]

@@@@@@@@@@@@@@@@@@@@@@@@@@@@@@@@@@@@@@@@@@@@@@@@@@@@@@@@@@@@@@@@@@@@@@@@@@@@@@@@@@@
@@@@@@@@@@@@@@@@@@@@@@@@@@@@@@@@@@@@@@@@@@@@@@@@@@@@@@@@@@@@@@@@@@@@@@@@@@@@@@@@@@@@@;:::,,,,,,.,,,,,,,,,,,,,,,,,,

[email protected]

;

[email protected]

@@@@@@@@@@@@@@@@@@@@@@@@@@@@@@@@@@@@@@@@@@@@@@@@@@@@@@@@@@@@@@@@@@@@@@@@@@@@@@@@@@@@@
@@@@@@@@@@@@@@@@@@@@@@@@@@@@@@@@@@@@@@@@@@@@@@@@@@@@@@@@@@@@@@@@@@@@@@@@@@@@@@@@@@@@@@G::,,,,,,,,,,,,,,,,,,,,,,,,,

[email protected]

@@@@@@@@@@@@@@@@@@@@@@@@@@@@@@@@@@@@@@@@@@@@@@@@@@@@@@@@@@@@@@@@@@@@@@@@@@@@@@@@@@@@@@@
@@@@@@@@@@@@@@@@@@@@@@@@@@@@@@@@@@@@@@@@@@@@@@@@@@@@@@@@@@@@@@@@@@@@@@@@@@@@@@@@@@@@@@@@1::,,,,,,,,,,,,,,,,,,,,,,,,

[email protected]

@@@@@@@@@@@@@@@@@@@@@@@@@@@@@@@@@@@@@@@@@@@@@@@@@@@@@@@@@@@@@@@@@@@@@@@@@@@@@@@@@@@@@@@@@
@@@@@@@@@@@@@@@@@@@@@@@@@@@@@@@@@@@@@@@@@@@@@@@@@@@@@@@@@@@@@@@@@@@@@@@@@@@@@@@@@@@@@@@@@@i::::,,,,,,,,,,,,,,,,,,,,,

[email protected]

@@@@@@@@@@@@@@@@@@@@@@@@@@@@@@@@@@@@@@@@@@@@@@@@@@@@@@@@@@@@@@@@@@@@@@@@@@@@@@@@@@@@@@@@@@@
@@@@@@@@@@@@@@@@@@@@@@@@@@@@@@@@@@@@@@@@@@@@@@@@@@@@@@@@@@@@@@@@@@@@@@@@@@@@@@@@@@@@@@@@@@@@;:::,,,,,,,,,,,,,,,,,,,,

[email protected]

@@@@@@@@@@@@@@@@@@@@@@@@@@@@@@@@@@@@@@@@@@@@@@@@@@@@@@@@@@@@@@@@@@@@@@@@@@@@@@@@@@@@@@@@@@@@@
@@@@@@@@@@@@@@@@@@@@@@@@@@@@@@@@@@@@@@@@@@@@@@@@@@@@@@@@@@@@@@@@@@@@@@@@@@@@@@@@@@@@@@@@@@@@@@;::,,,,,,,,,,,,,,,,,,,,

[email protected]

@@@@@@@@@@@@@@@@@@@@@@@@@@@@@@@@@@@@@@@@@@@@@@@@@@@@@@@@@@@@@@@@@@@@@@@@@@@@@@@@@@@@@@@@@@@@@@@@
@@@@@@@@@@@@@@@@@@@@@@@@@@@@@@@@@@@@@@@@@@@@@@@@@@@@@@@@@@@@@@@@@@@@@@@@@@@@@@@@@@@@@@@@@@@@@@@8;:,,,,,,,,,,,,,,,,,:,

[email protected]

@@@@@@@@@@@@@@@@@@@@@@@@@@@@@@@@@@@@@@@@@@@@@@@@@@@@@@@@@@@@@@@@@@@@@@@@@@@@@@@@@@@@@@@@@@@@@@@@@@
@@@@@@@@@@@@@@@@@@@@@@@@@@@@@@@@@@@@@@@@@@@@@@@@@@@@@@@@@@@@@@@@@@@@@@@@@@@@@@@@@@@@@@@@@@@@@@@@@@1::,,,,,,,,,,,,,,,,

[email protected]

@@@@@@@@@@@@@@@@@@@@@@@@@@@@@@@@@@@@@@@@@@@@@@@@@@@@@@@@@@@@@@@@@@@@@@@@@@@@@@@@@@@@@@@@@@@@@@@@@@@
@@@@@@@@@@@@@@@@@@@@@@@@@@@@@@@@@@@@@@@@@@@@@@@@@@@@@@@@@@@@@@@@@@@@@@@@@@@@@@@@@@@@@@@@@@@@@@@@@@@@G;::,,,,,,,,,,:::

[email protected]

@@@@@@@@@@@@@@@@@@@@@@@@@@@@@@@@@@@@@@@@@@@@@@@@@@@@@@@@@@@@@@@@@@@@@@@@@@@@@@@@@@@@@@@@@@@@@@@@@@@@@@@
@@@@@@@@@@@@@@@@@@@@@@@@@@@@@@@@@@@@@@@@@@@@@@@@@@@@@@@@@@@@@@@@@@@@@@@@@@@@@@@@@@@@@@@@@@@@@@@@@@@@@@@t;:::,,,,,::::

[email protected]

@@@@@@@@@@@@@@@@@@@@@@@@@@@@@@@@@@@@@@@@@@@@@@@@@@@@@@@@@@@@@@@@@@@@@@@@@@@@@@@@@@@@@@@@@@@@@@@@@@@@@@@@@
@@@@@@@@@@@@@@@@@@@@@@@@@@@@@@@@@@@@@@@@@@@@@@@@@@@@@@@@@@@@@@@@@@@@@@@@@@@@@@@@@@@@@@@@@@@@@@@@@@@@@@@@@@t;;::::::::,

[email protected]

@@@@@@@@@@@@@@@@@@@@@@@@@@@@@@@@@@@@@@@@@@@@@@@@@@@@@@@@@@@@@@@@@@@@@@@@@@@@@@@@@@@@@@@@@@@@@@@@@@@@@@@@@@@@
@@@@@@@@@@@@@@@@@@@@@@@@@@@@@@@@@@@@@@@@@@@@@@@@@@@@@@@@@@@@@@@@@@@@@@@@@@@@@@@@@@@@@@@@@@@@@@@@@@@@@@@@@@@@@0tiii;;;:

[email protected]

@

[email protected]

@@@@@@@@@@@@@@@@@@@@@@@@@@@@@@@@@@@@@@@@@@@@@@@@@@@@@@@@@@@@@@@@@@@@@@@@@@@@@@@@@@@@@@@@@@@@@@@@@@@@@@@@@@@@@@@
@@@@@@@@@@@@@@@@@@@@@@@@@@@@@@@@@@@@@@@@@@@@@@@@@@@@@@@@@@@@@@@@@@@@@@@@@@@@@@@@@@@@@@@@@@@@@@@@@@@@@@@@@@@@@@@@@@0Lf1;

[email protected]

@@@@@@@@@@@@@@@@@@@@@@@@@@@@@@@@@@@@@@@@@@@@@@@@@@@@@@@@@@@@@@@@@@@@@@@@@@@@@@@@@@@@@@@@@@@@@@@@@@@@@@@@@@@@@@@@@@@@@
@@@@@@@@@@@@@@@@@@@@@@@@@@@@@@@@@@@@@@@@@@@@@@@@@@@@@@@@@@@@@@@@@@@@@@@@@@@@@@@@@@@@@@@@@@@@@@@@@@@@@@@@@@@@@@@@@@@@@@@@@@@@@@@@@@@@@@@@@@@@@@@@@@@@@@@@@@@@@@@@@@@@@@@@@@@@@@@@@@@@@@@@@@@@@@@@@@@@@@@@@@@@@@@@@@@@@@@@@@@@@@@@@@@@@@@@@@@@@@@@@@@@@@@@@@
@@@@@@@@@@@@@@@@@@@@@@@@@@@@@@@@@@@@@@@@@@@@@@@@@@@@@@@@@@@@@@@@@@@@@@@@@@@@@@@@@@@@@@@@@@@@@@@@@@@@@@@@@@@@@@@@@@@@@@@@@@@@@@@@@@@@@@@@@@@@@@@@@@@@@@@@@@@@@@@@@@@@@@@@@@@@@@@@@@@@@@@@@@@@@@@@@@@@@@@@@@@@@@@@@@@@@@@@@@@@@@@@@@@@@@@@@@@@@@@@@@@@@@@@@@